Application
TeamViewer QuickSupport
Simple and small customer module, runs immediately without installation and does not require administrative rights - optimized for instant support
TeamViewer
This recommended download can establish connections as well as wait for incoming connections - one convenient solution for everything.
Ammyy Admin
Ammyy is a fast and easy way to gain remote sharing and remote desktop control!

Canon iR Advance Printer Driver
Canon imageRUNNER ADVANCE provide a Canon designed controller that utilizes printing systems. This printer driver can be used for both of 32bit/64bit OS.
วินโดวส์ไดร์เวอร์หรับผลิตภัณฑ์แคนนอนอิมเมจรันเนอร์แอดวานซ์รุ่นใหม่
Supported OS:
Windows 2003, Windows 2008, Windows 2012 Server, Windows 7, Windows 8, Windows 8.1, Windows 10, Windows XP
UFRII PrinterDriver ***Recommend***
ไดรเวอร์ UFR II เหมาะสำหรับการพิมพ์ เอกสารทั่วไป มีความเร็วในการพิมพ์สูง ใช้งานได้กับผลิตภัณฑ์แคนนอนอิมเมจรันเนอร์แอดวานซ์รุ่นใหม่
Canon_iRAC_UFRII_PrinterDriver_v21.75

PCL Printer Driver
Canon_iRAC_PCL6_PrinterDriver_v21.75

PostScript Printer Driver
ไดรเวอร์โพสต์สคริป เหมาะสำหรับการพิมพ์ ภาพถ่าย ภาพกราฟฟิค ภาพลายเส้นที่มีรายละเอียดสูง ใช้งานได้กับผลิตภัณฑ์แคนนอนอิมเมจรันเนอร์แอดวานซ์ที่มีอุปกรณ์เสริมโพสต์สคริป
Canon_iRAC_PS_Printer Driver_v21.75

Canon Raster/PCL5e Fax Driver v10.00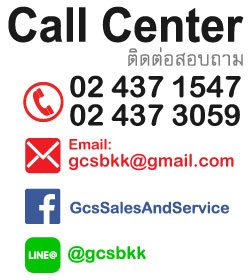 Application for Macintosh
TeamViewer for Macintosh
Establish incoming and outgoing remote connections for real-time support or access to other computers.

Printer Driver & Utilities for Macintosh
UFR II Driver for Macintosh
Version:10.11.0
Sopported OS: Mac OS X (version 10.6 to 10.12 Sierra )
Canon iR, iRC, iRA, iRAC, iP, iPC
Version:10.10.1
Sopported OS: Mac OS X (version 10.5 to 10.11 El Capitan )
Canon iR, iRC, iRA, iRAC, iP, iPC
PS Driver for Macintosh
Version:4.6.1 [Intel : Mac OS X 10.5]
Last Updated : 25-Feb-2016
Support OS Intel: Mac OS X 10.5

Utility
NetSpot Device Installer v3.2.3 for Windows




Pantone Color Chart
Version
Released on

Pantone A3(Encapsulated PostScript 341MByte)

Scanner and FAX Driver



WIA Network ScanGear
Version: 1.11
Supported OS:
Windows7 32-64Bits
WIA_Network_ScanGear_Windows7_32_64_v1_11

Colour Network ScanGear2
This Colour Network ScanGear allows you to scan documents from imageRunner/imageRunner Advance series to your computer. This driver is for both Twain and WIA and also for both 32/ 64bit Windows OS.
Version: 2.00

Canon iR Printer Driver
Canon PCL5e/5c Printer Driver V 14.00
Version: 14.00
Supported OS:
Windows 2000
Windows XP SP3
Windows 7
Windows 8
Canon PCL5e5c, PCL6 Printer Driver 32-64bit v14.00

Canon PS Printer Driver v14.00



Canon UFR II-UFRII LT Printer Driver v14.00



Canon PCL5e/5c Printer Driver V 8.70
Version: 8.70
Supported OS:
Windows 2000
Windows XP SP3
Windows Server2003/2003 R2
Windows Vista SP2
Windows Server 2008 SP2
Windows 7
Canon PCL5e5c Printer Driver v8.70 32Bits